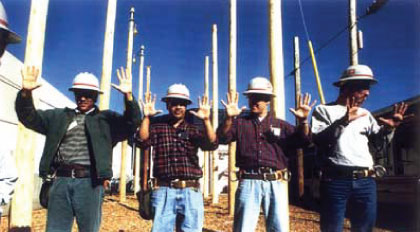 These Are Some Of The Guys Who Use Our Products!
Artists say "It is the best cleaner because it works on all
Art mediums, is ecofriendly, inexpensive and smells great".
"My family is happy that I use Marvelous Marianne's products;
I don't smell like an oil tanker and SavvySoap even removes some
of the stains on my clothes."
* No product endorsement intended or implied.
Art & Industrial
CA College of Arts & Crafts
Christensen Studio Workshops
Crown Point Press
Rhode Island School of Design
San Francisco Chronicle
Shell Oil Refinery
Tamarind Institute
The Wall Street Journal
Tyler College
U.S & Canadian Univ. Art Schools
Government & Utilities
CA Highway Patrol (CHP)
Con Edison of N.Y.
NV Energy
PG&E Companies
Police & Sheriff Depts.
Sempra Energy Companies
Municipal Transit Districts
U.S. Military
U.S. Mint
Water & Waste Water Plants
Keeping the creative process healthy with environmentally-sound products